Over the years the financial roles of men and women have transformed. In the 1700s, men handled financial matters and women had little insight on finances. Today men and women generally view family finances as a joint effort.
While it makes sense to share responsibilities in a family, it is critical that each person have defined roles. Otherwise, some things will be done twice while others will never get done. The consequences of missing payments for bills can be costly over time. This is why we encourage defined roles.
One spouse may handle the household budget and day-to-day spending while the other may focus on long-term, big-picture finances such as retirement planning and investing. This divide-and-conquer approach works well.
No matter how it is done, it is important that participants have a clear understanding of all financial aspects that impact them and their families. Here are some guides to help in your joint planning: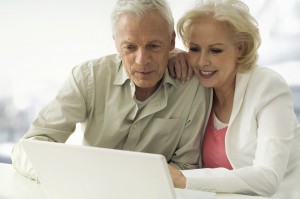 The big picture
Together, create an inventory of all financial assets, liquid and non-liquid. This is valuable in two ways. First, your spouse will have a clear understanding of the financial assets that determine your net worth. Second, there is a list to rely on should something happen and the designated spouse is no longer able to handle that portion of the finances.
The list should include all relevant information such as: the type of asset, who owns it, where it is held, who the beneficiary is, and who can be contacted for more information. Is there a login and password?
Creating a list of other assets is also important. These assets are not liquid but are part of your net worth and hold a great value.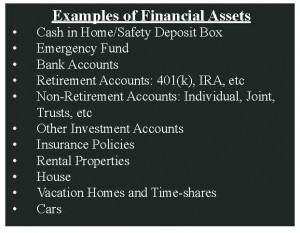 Day-to-day finances
Managing the monthly finances is not an easy task. It requires more time and often juggling of financial resources. Sometimes the spouse who handles the big picture is not aware of the challenges faced each month. Communicating on a regular basis helps keep each spouse informed and allows them to participate in resolving short-term financial issues.
Together, create a written spending plan. This helps both spouses see how the monthly cash flow is prioritized. Working together in this exercise will help you focus on your joint short-term and long-term goals. The spending plan should address:
All sources of monthly income
Saving and investment contributions
Non-discretionary expenses: mortgage, utilities, food, car, gas, and other necessities
Discretionary expenses: gifts, cell phones, personal-care items, etc. (This list is general and not intended to be all- inclusive.)
The division of labor is a valuable arrangement that helps couples balance time and resources. Though divided in responsibility, it is important to stay united and informed on the objectives. An uninformed spouse may face a great deal of frustration at a time when he or she may not be emotionally ready. For more information on creating an asset list and spending plan, contact one of the Smedley Financial wealth managers at (801)355-8888.