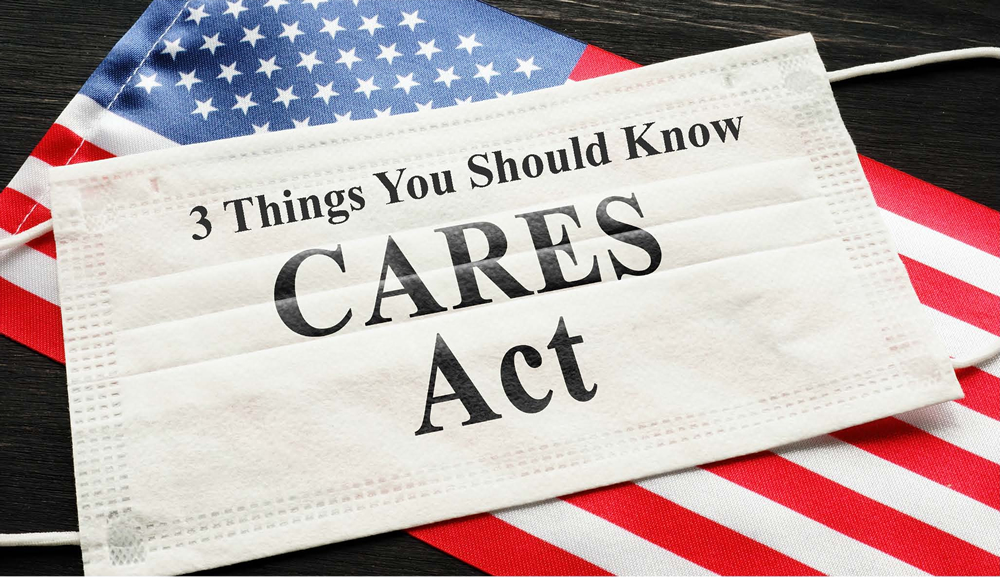 Back in March, the Coronavirus Aid, Relief, and Economic Security (CARES) Act was passed. It was designed as a stimulus bill that would provide relief and assistance to millions of Americans affected by the pandemic. Here are three things you should know about the CARES Act.
No Required Minimum Distributions for 2020
This year, you will not have to take out a required minimum distribution from your qualified retirement accounts. The waiver for this year also includes any inherited retirement accounts.
We know many of our clients also like to take advantage of qualified charitable distributions to donate their required distributions directly from their IRAs to a charity, tax-free. If you are over age 70 ½, you can still do this in 2020. It may even be advantageous for you to donate money from your IRA to a charity. This year, since you won't be required to take money out, it will require more evaluation than in previous years to determine if it is still beneficial for you.
Unemployment Benefits
Unemployment benefits have been expanded, and individuals will be eligible for an additional $600 weekly benefit through July 31, 2020. Additionally, individuals will also have 13 weeks of federally funded benefits through 2020 for people who exhaust their state benefits. Another added benefit from the CARES Act is for people who would not normally qualify for unemployment benefits like independent contractors, part-time workers, and self-employed individuals. They will now also be eligible for benefits.
Penalty-free Withdrawals from Retirement Accounts
The 10% early-distribution penalty tax that normally applies to distributions made before age 59 ½ is waived for distributions up to $100,000 relating to Coronavirus. You must be impacted by COVID-19 for the waiver to apply; this would include being diagnosed with Coronavirus, being unable to work due to lack of child care available, or being furloughed, laid off, or have reduced hours.
While you will still have to pay income tax on any withdrawal, you'll be able to spread the payment of those taxes over three years. If you decide to repay the withdrawal back into your account within three years, you will not owe income tax, and it will not be counted toward yearly contribution limits.
*Remember to speak to one of our wealth advisors before making the decision to tap into your retirement account.