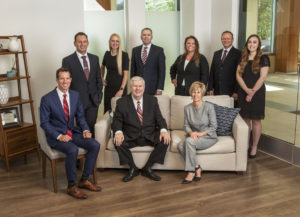 Since 1982, Smedley Financial Services has helped clients successfully navigate through life's transitions. Our goal is to make each of these exciting, but often financially and emotionally challenging, transitions smooth and rewarding.
Whether you are getting ready to retire—facing critical social security, pension, and income decisions—or just getting started on your financial path, our experience in providing specialized wealth planning solutions will benefit you.
Independence matters. As an independent firm, Smedley Financial Services has the ability to provide you with proven investment strategies. We match solutions or products to best meet your unique needs.
Our investment management team provides proven investment strategies designed to navigate the changing market environment. Focusing on investment time horizon, diversification, and risk tolerance, each portfolio is designed to provide you with superior investment opportunities.
In today's financial landscape two things ring true, ethics and integrity are paramount. Our company philosophy centers on these principles. Our clients' needs always come first.