When asked, "When are they going to retire?" Most people reply with a specific age or date, something they have pinpointed and are looking forward to with anticipation. Unfortunately, only 53 percent of retirees leave the workforce based on their planned time-frame. Forty-seven percent are unexpectedly forced into retirement at an early age. This staggering number supports the importance of having a retirement plan that prepares you for all outcomes, those you anticipate, and those you don't.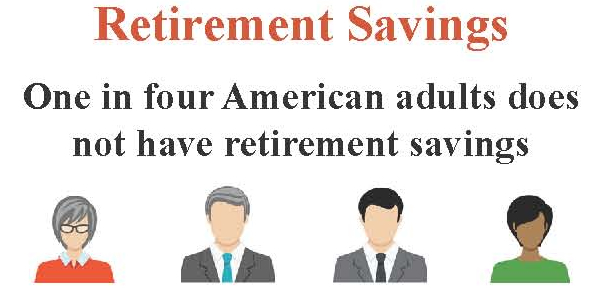 In a Federal Reserve study of non-retirees, 40 percent responded they feel their retirement savings are on track.
Sadly, 25 percent responded that they have not prepared for retirement and have no retirement savings. This can be due to many factors. They may work for a company that does not provide employees with retirement savings options such as a 401(k). Often they feel like they should do something but are overwhelmed and do not know how to start or where to turn for advice. If you are in this situation, please reach out to us for assistance.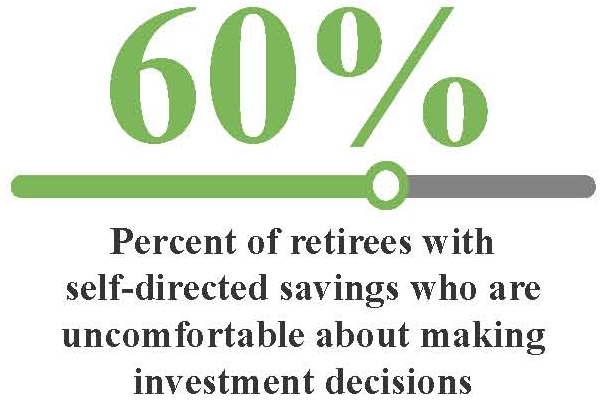 The number of DIY investors with self-directed accounts changes as they reach their retirement years. This could be for a number of reasons. One is the complexity of turning a lifelong savings plan into an income-producing plan. Like climbing a mountain, the greatest risk comes on the way down. The same is true with retirement savings. Many fear taking on the wrong type of risk and jeopardizing their future income.
Source for all data: Federal Reserve Bank of St. Louis