How Much Home Debt is Too Much?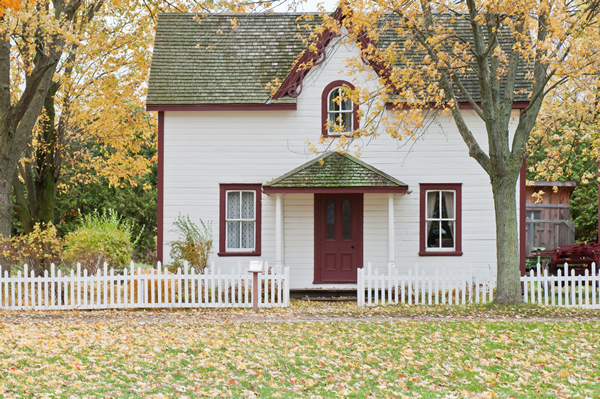 You've decided to buy a house. Congratulations! Now, what? How do you know how much home you can afford? The last thing you want to do is take out more debt than you can handle. Remember, lenders will approve you for a loan with payments much higher than you should ever pay on a monthly basis! It's up to you to know how much you can really afford.
Flexibility
Consider your budget. Are vacations a priority? What about other interests and goals? You need to keep your monthly debt payments under 36 percent of income, so you have the financial flexibility.
(Sharla's recommendation of 28 percent on page 5 was for housing debt only, while the 36 percent is for total debt.)
Interest Rate
Something else that will affect your budget is the interest rate on your mortgage. Even a small change in interest rates can significantly impact how much you can afford. If interest rates go up, or your credit history is a little rough, you won't be able to afford as much home since you will have to pay more in interest.
Total Debt
Your monthly mortgage expenses and all other debt payments should not exceed 36 percent of your gross monthly income. Add your potential mortgage payment and other debt payments (car loans, credit card debt, student loans, etc.) together, then divide by your before-tax monthly income.
For example, if John is considering a housing payment of $1,800 (including mortgage, insurance, property taxes), a car payment of $300, and a student loan payment of $150, that would equal $2,250. Divide by his $6,500 monthly, and we have the percentage. These fixed expenses would be 34 percent of John's gross income (under 36 percent, so he should be in the clear).
Monthly Payment
To get the price of a house you can afford, search for a mortgage calculator online and plug in the numbers. Going back to my previous example, we determined that John could afford a mortgage payment of $1,800 per month. If he gets a 4 percent interest rate and has $20,000 for a down payment and closing costs, with a loan of 30 years, he could afford a home that is around $285,000.
Down Payment
The amount of your down payment will also factor into how much you can spend on a home. The more expensive the house, the bigger down payment you will need. The bigger your down payment, the less your mortgage and payment will be.
If you have a 20 percent down payment, your monthly payment will be much less since you won't be required to have mortgage insurance.