Election years are usually positive for stocks, and despite all that has happened in 2020, stocks could end this year positive again. It's been so good that many have been conditioned to join the hottest trades. They are throwing caution to the wind as they mistake an irrational market for genius. This will not last forever.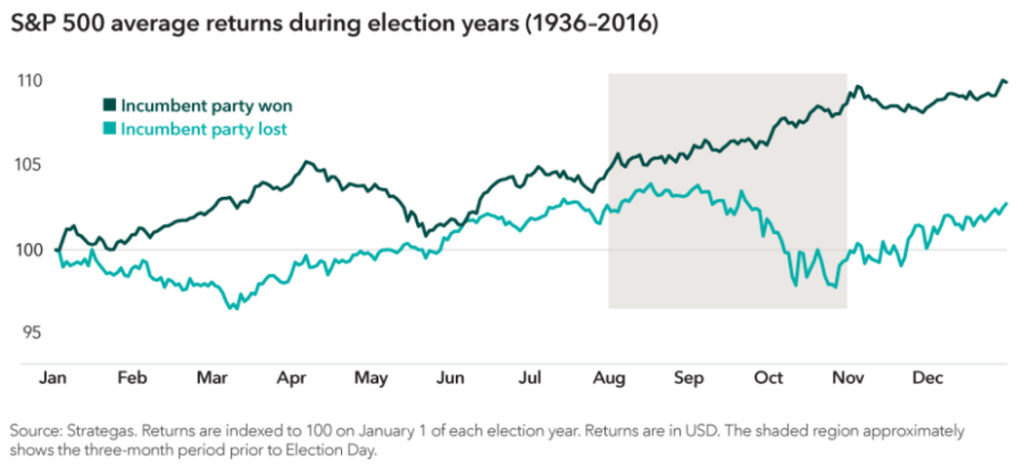 An increase in risk impacts votes. Of course, 2020 could continue to surprise.
The Market May Predict the
Next President of the United States
(1) Has there been a decline of 20% anytime in the election year? If so, the incumbent party loses.
(2) Are stocks lower on Election Day than the end of the incumbent's party convention (Aug 27th)? If so, the incumbent party has never won.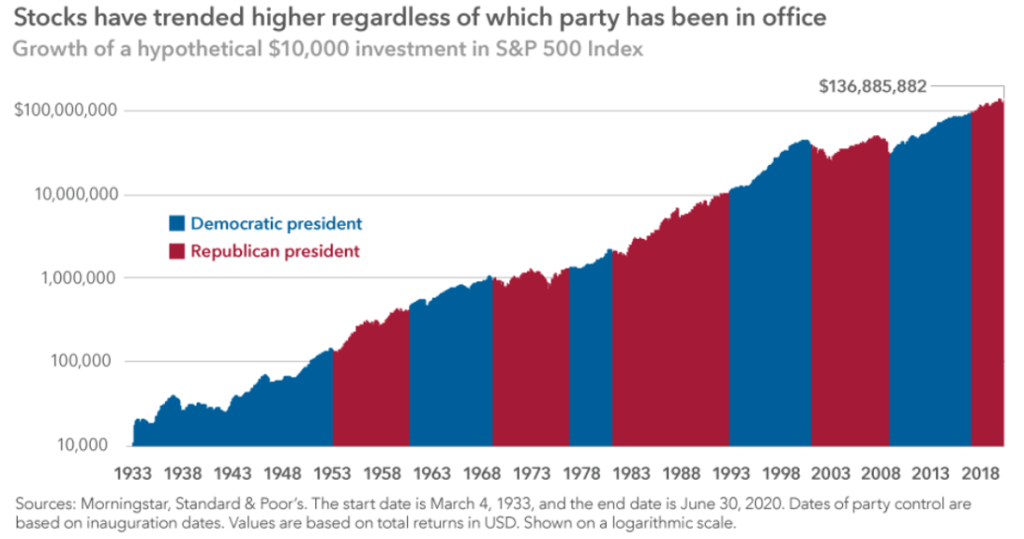 Don't let what you think about politics change how you feel about investing. As Election Day gets closer, many investors will consider moving their money to the sidelines until the uncertainty is over. This is a mistake.
Markets typically rise prior to the end of uncertainty, and they also have risen regardless of the party in the White House. So, while elections have winners and losers, investors who stay the course should be winners.
*Investing involves risk, including the potential loss of principal. The S&P 500 index is used to represent the overall stock market. One cannot invest directly in an index. Diversification does not guarantee positive results. Past performance does not guarantee future results. The opinions and forecasts expressed are those of the author and may not actually come to pass.