Economic growth in the United States was slow last year as the federal government dropped one potential bomb after another. However, none of these exploded and U.S. stocks had their best year since 1997. With all this positive momentum would it be too much to ask for an encore?
In January we escaped a close call with the fiscal cliff. Then came sequestration. By May, Ben Bernanke had dropped another bomb: tapering. Before the end of 2013 we endured a government shutdown.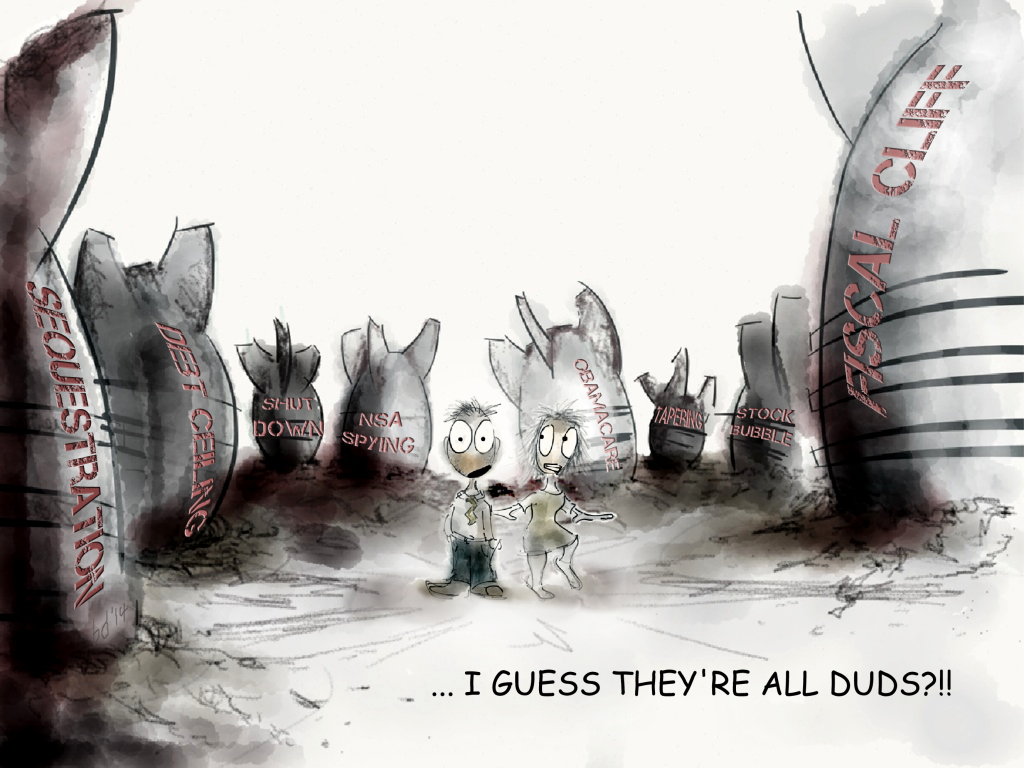 Interest rates shot up last year with fear the Federal Reserve (Fed) would slow its bond-buying program. In 2014, this action is slated to become a reality.
Each month the Fed plans to slow its purchases by $10 billion. As it does, let's keep in mind that any purchase is extra stimulus to the economy. The Fed is still flooding the economy with money. Some may compare this to pushing on a string, but the last few years have helped validate the phrase "Don't fight the Fed!"
As the Fed becomes less involved as a driver of economic growth we may see more ups and downs in the stock market. In all likelihood, the coming year will be more volatile than last year.
When the next drop comes, let's keep in mind that it is perfectly normal even in a healthy market to have some hiccups. A fall of 10 percent in stock markets occurs on average about once a year. These drops can even be healthy for long-term growth.
According to the Wall Street Journal, strategists believed the economy would slowly improve and the market would rise 8.2 percent in 2013. It rose 30.
This year, the economy is expected to grow faster, but predictions for stocks are more moderate.
The driving forces of growth should be similar. Domestic energy production is still rising. The housing recovery is underway. Employment is improving. Wages are expected to rise and changes in consumer spending are trending in a positive direction.
Improving economic growth does not necessarily mean more stellar stock returns. Sometimes the two can be out of sync as investors look to the future for something to get excited about. Nevertheless, stocks and the economy are closely related and the economy is still heading in the right direction for now.