It pains me to say this of a profession that I love, but too many financial advisors are just one-trick salesmen who want to make a quick buck.
How do you spot a one-trick financial advisor? Their answer to EVERY question is either life insurance or an annuity. However, they won't tell you that is what they are offering.
You'll hear phrases like, "If you invest with us you can take your money out TAX-FREE in retirement." Or "Do you want double-digit returns with NO DOWNSIDE RISK?" These "advisors" are throwing out flashy fishing lures to hook you. Here is what those phrases really mean.
The way you can take out your money "TAX-FREE in retirement" is by using an insurance policy that is either whole life or indexed universal life. You build up cash value in the policy over years and you can take a LOAN that is potentially tax-free.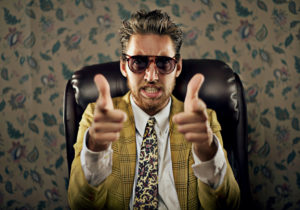 However, the "advisors" usually don't mention upfront that this is a life insurance policy. They just want to get you hooked before they share all of the details. They also rarely mention that if you take out too much, then you surrender the policy and may be subject to a large tax bill, blowing up the possibility of tax-free income.
To "avoid DOWNSIDE RISK" you use an indexed annuity–also from an insurance company. You lose some upside potential to avoid some downside risk. Of course, the insurance company takes a healthy cut and the "advisor" gets a nice paycheck too.
However, the sales person usually glosses over the fact that your money will be locked up for 7-10 years and that there are hefty penalties to get out early.
Now, it may sound like I am against insurance and annuities, which is not true. I sell them when they fit a client's needs. I am against how one-trick financial advisors use them as "the only thing you need." They tout their products as the hottest-thing-since-sliced-bread, but there is no one-size-fits-all product.
In reality, there are many good opportunities to use life insurance and/or annuities as ONE PART of your plan. However, doing so should be tied back to meeting your goals.
Life insurance is essential to protect your family if you pass away too soon or great if you want to leave a larger inheritance. Indexed annuities are good as a CD replacement for money that you don't need for 7-10 years. It should typically be 20% or less of your portfolio.
I've seen too many good people get stuck in products that they don't understand and many times don't even need.
To get what you really need, use a holistic planner with a CFP® designation, like the advisors at SFS. We understand the nuances of investment products and use your goals to determine which to use.
So, if you have any questions about something you heard on the radio or from a friend, call us. We are happy to talk about all investment products–how they work and if they fit your financial goals.
Certified Financial Planner Board of Standards Inc. owns the certification marks CFP®, and CERTIFIED FINANCIAL PLANNER™, in the U.S., which it awards to individuals who successfully complete CFP Board's initial and ongoing certification requirements.