One of the most common questions we get at SFS is "How should I invest my 401(k)?" This is a critical question, especially considering that 18% of retirement assets are tied up in these accounts (source: Investment Company Institute). Managing your 401(k) may be the most important place to place your financial focus after managing your spending.
First things first—start saving now. Starting early is the best way to get compounding rates of return to work in your favor. Remember, Albert Einstein called compounding rates of return the "8th wonder of the world."
Next, take advantage of free money by getting the full match your employer offers. Not all 401(k) plans include a match, but if yours does, then make sure you get the full benefit. The rate at which you save is far more important than the rate of return you get. So, keep saving for the future.
Now let's get into the investing nitty-gritty. Every person must decide how much risk to take in his or her savings. Your risk tolerance should be based on your ability, willingness, and possibly your need to take risk. It will be different than that of your friends and coworkers. It may even be different than that of your spouse.
Your ability to take risk includes factors like your overall financial situation and your time horizon. The more savings you have, the more risk you can take. The longer you plan to invest, the more risk you can take. Why? Your chances of positive returns in stocks go up the longer you invest.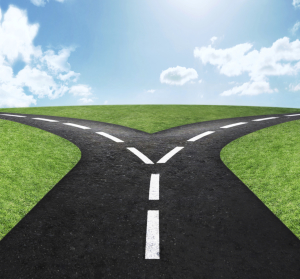 Willingness to take risk is more difficult to determine. The essential question is how well will you be able to handle a drop in the value of your investments? If you view a fall in the stock market as an opportunity to buy more then you may have a high tolerance for risk.
When it comes to picking investments, the easiest route is to find an investment that approximates your retirement date. These all-in-one solutions provide some diversification. While diversification is far from a guarantee, it is still a good way to help manage risk. The pitfall of the retirement date choices is that these don't take into account your personal situation (health, income, assets, debt, etc.) and they may not even disclose exactly how they are invested.
If you choose to select your own mix, be careful. Selecting the hottest performer last year can get you in a lot of trouble. Distributing your account balance evenly into each option is certainly not the way to go either.
This is where a little research and help from a professional can help. Give us a call. We can help you navigate the 401(k) maze.