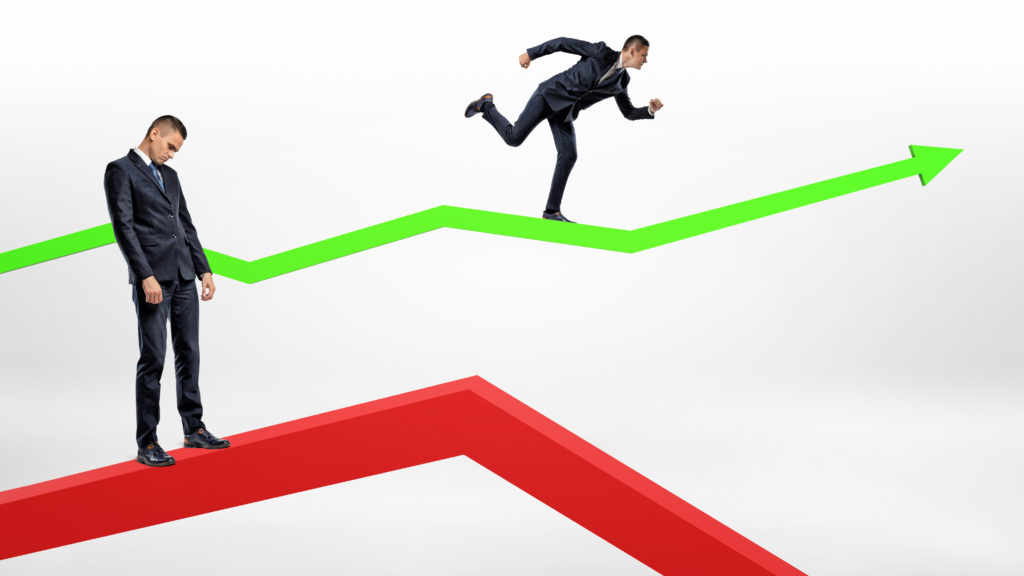 The Dow is down 600 points! The S&P falls 7 percent! Five straight days of market decline! Sell! Sell! Sell!
During times of volatility, we see headlines like this on the news, read them on the Internet, and hear them on the radio. But before we buy the fear and sell the stock, let's take a step back.
The most obvious fact about the stock market is this: Buy low and sell high. This gem of information is simple to understand and promises positive returns. Yet, it is during tough times that investors often forget what they know is best. Instead of buying low and selling high, investors often buy fear and sell stock.
A focus on negative market movement can cause worry, even panic. This leads investors to act irrationally and break the second rule of investing, which is: Don't let emotion overpower logic.
Times of smooth appreciation are the exception and not the rule. In fact, 2017 was the first year in history that the S&P index closed higher every month. Volatility is the norm. Sometimes markets are up. Sometimes they're down. Historically, the long-term trend, is up.
The average annualized return on the S&P 500 since its beginning in 1928 is approximately 10 percent. This means that those who stayed invested in diversified portfolios long-term made money.
Despite all the positive statistics I could type, watching your investment accounts decline is scary. Maybe the key to investment comfort (and success) is not a change in investments, but a change in paradigm.
My advice is this: Hire a qualified financial advisor whom you trust. Then shift your focus from market performance (something you can't control) to your financial goals (something you can control).
When we create a plan for a client, we base it on their goals. Goal-based investing puts the emphasis on the objective, not the performance. This offers advantages.
First, it gives us a target. When we know what we're aiming for, it becomes much easier to determine the probability of success. Changes we need to make to improve the likelihood of success also come into focus.
Second, it can produce higher returns. Focusing on the goals rather than the short-term performance can reduce emotional overreactions to market volatility. It also decreases the temptation to chase high returns, which often leads to poor performance.
Third, it brings stability and creates confidence in your financial future. Knowing you're on track to meet your goals brings comfort regardless of which direction the market is moving.
I believe goal-based investing is a favorable approach to planning for your future. It will also consider your current financial situation, risk tolerance, and time horizon. Make sure to meet with your financial advisor regularly to review your goals and update your financial plan.
Before you buy the fear and sell the stock, please call us. We would love to talk more about goal-based investing and how it can benefit you.
*Data from public sources. Investing involves risk, including potential loss of principal. The S&P 500 index is widely considered to represent the overall U.S. stock market. One cannot invest directly in an index. Diversification does not guarantee positive results. Past performance does not guarantee future results. The opinions and forecasts expressed are those of the author.