"The stock market is a device for transferring money from the impatient to the patient."
This statement by Warren Buffett is educational and relevant today. When markets move downward, investors become uncomfortable. But during recessionary times, investors may panic. Companies pull back, people lose jobs, and stock declines can become sharp.
The U.S. is now late in that cycle, meaning we are coming closer to the end of a growth period. But if we look at the big picture, how damaging are recessions? How often do they occur? And how should investors handle them?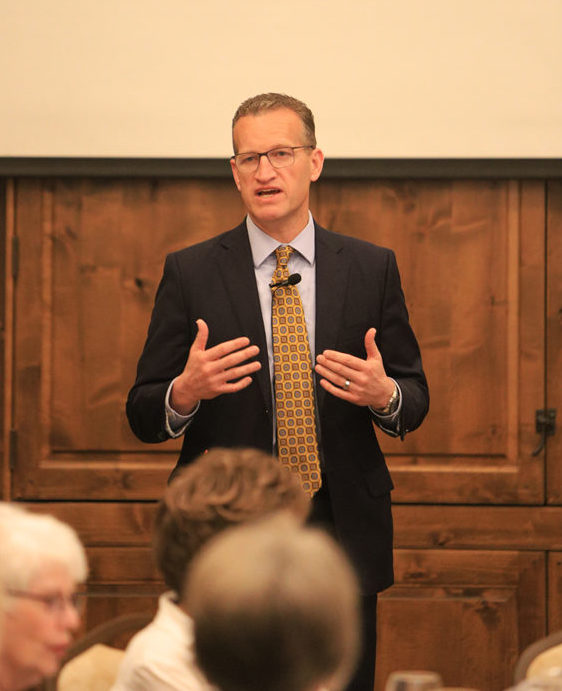 Since 1950, the average expansion lasted 67 months (5.6 years) and had an average GDP growth of 24 percent. The current expansionary period is one of the longest in history, currently 10 years in length. But it has also had one of the slowest average growth rates and is still far from the largest in total growth. Capital Group believes this has prevented the major imbalances that cause recessions from materializing. However, they do admit that the risk of recession will continue to grow until its inevitable arrival.
The average recession has lasted only 11 months and had a GDP decline of 1.8 percent. The contrast, as you can see in the graph provided, is immense. Yet the fear that those relatively small declines bring is often greater than their positive counterpart. The truth is, opportunities are developing in declining markets, and the strongest rallies are generally found right after a recession.
The general rule is this: Stay invested. Those who deviate from their financial plans are those who Warren Buffett calls "impatient investors." If you stick with your plan, the odds of success will greatly be in your favor and the money transferring from the impatient will be to you, the patient investor.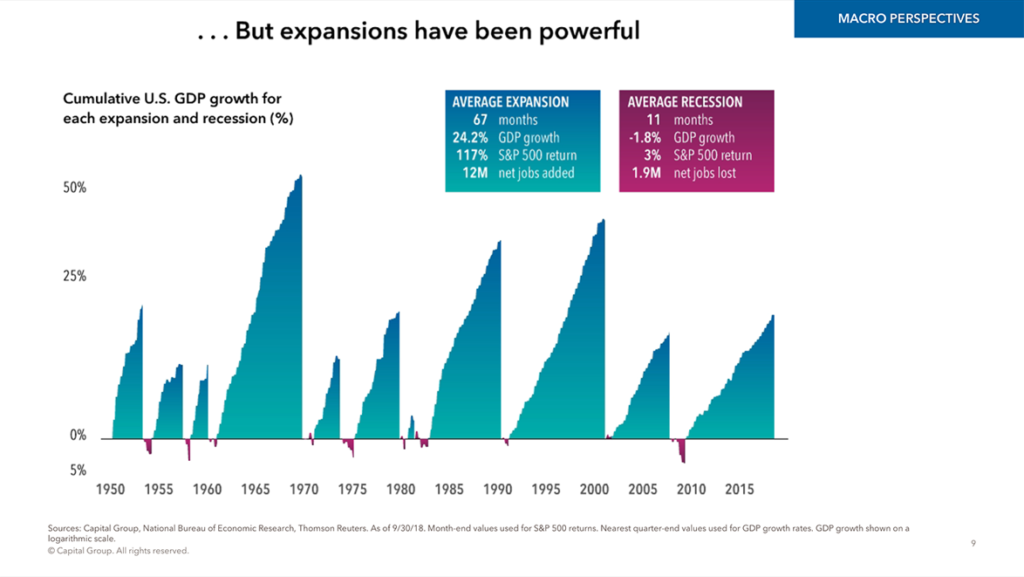 Presented by Max McQuiston (American Funds) at the Just for Women conference. Recap by Jordan R. Hadfield.