When Donald Trump was running for president, he promised Americans a huge increase in economic growth reaching 4, 5, and even 6 percent. However, real economic growth in 2017 is expected to be around 2.1 percent–equaling the average over the last 10 years.2 Boosting growth will require overcoming challenges and capitalizing on opportunities. 1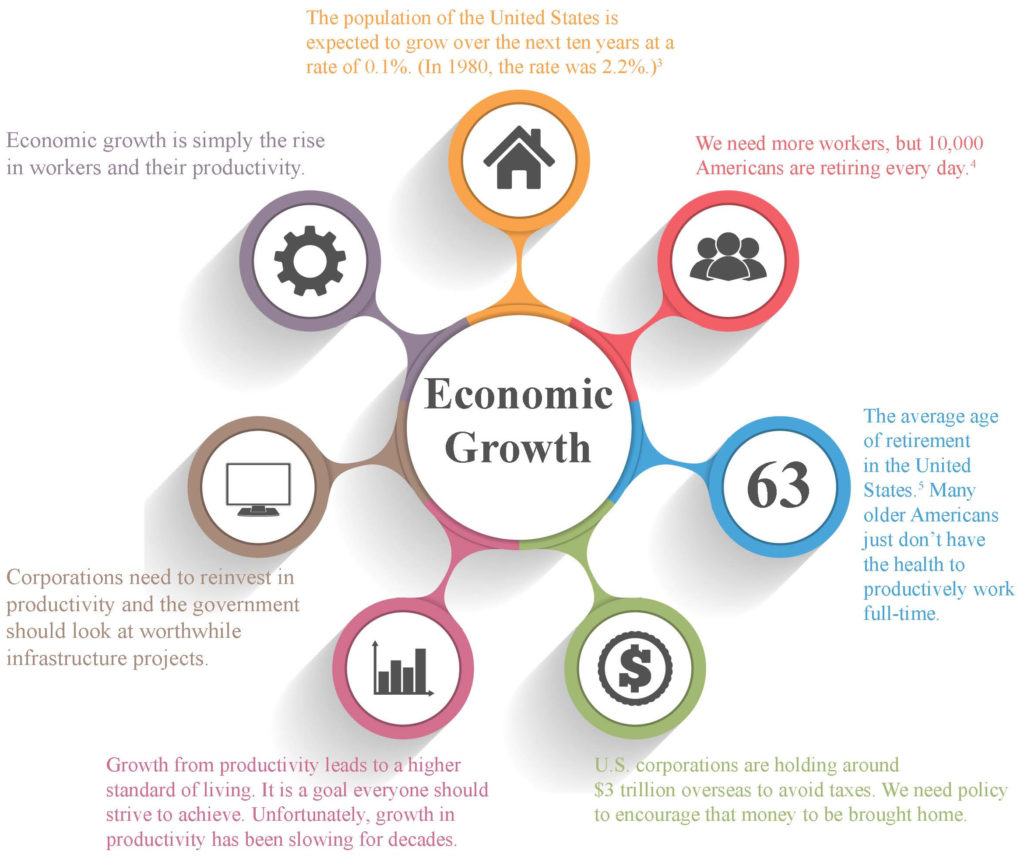 (1) David Payne, "Goldilocks GDP Growth: Not Too Hot, Not Too Cold," Kiplinger, July 28, 2017.
(2) Federal Reserve Bank of St. Louis.
(3) Nick Timiraos and Andrew Tangel, "Can Trump Deliver 3% Growth? Stubborn Realities Stand in the Way," WSJ, May 15, 2017.
(4) Glenn Kessler, "Do 10,000 Baby Boomers Retire Every Day?," The Washington Post, July 24, 2014.
(5) Amanda Dixon, "The Average Retirement Age in Every State in 2016," Fox News, December 28, 2016.
The opinions and forecasts expressed are those of the author and may not actually come to pass. This information is subject to change at any time, based on market and other conditions, and should not be construed as a recommendation of any specific security or investment plan. SFS is not affiliated with any companies mentioned in this commentary.