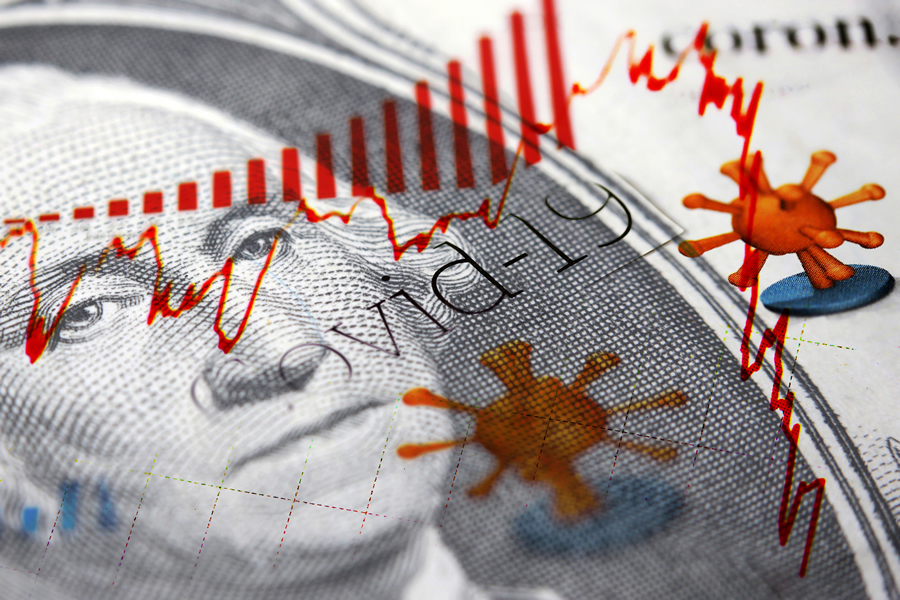 During these extraordinary times, many people have found themselves out of a job. This often leaves people feeling helpless, especially if it is the first time this has happened. Here are some things you can do to help make the transition and tasks ahead feel a little less daunting.
Apply for unemployment benefits.
Applying for unemployment benefits can help you financially while you search for another job. While unemployment benefits are usually less than you made previously, it can help provide essentials for your family. You can apply for unemployment benefits online or go to your local Department of Workforce Services office to apply in person. Up until July 31st, people on unemployment were receiving an extra $600 per week as outlined in the CARES Act that was passed in March. There are talks of a new bill being passed to extend the additional unemployment, but nothing has been passed as of the writing of this article.
Revise (or create) your budget.
Now that you aren't bringing in income, you need to make sure you stick to your budget. Do your best to cut down on unnecessary expenses, which often come in the form of recurring charges like Netflix, Hulu, Spotify, etc. If you weren't previously using a budget, make one. Think of what is possible to cut from what you usually spend. Things like eating at home more often can make a more significant difference than you think.
Rework your resume.
There are many free online resources and articles to help you make your resume the best it can be. I would also suggest having someone else look over your resume to make sure it all makes sense.
Begin your job search.
Nobody enjoys the job hunt, but when you've been laid off, it becomes necessary. There are a lot of options for searching for jobs online like Indeed, Monster, and LinkedIn. Check those places, but don't discount things like word of mouth and even newspaper listings. If you're local, you can also check out jobs.KSL.com.
Stay productive.
Many people often find themselves unproductive during times they aren't working. Try to stick to a schedule that allows you to spend time on your hobbies, exercise, and job searching. Keep in mind that you should also plan to end your job search at say, at 5 o'clock. Jobs will still be there in the morning. Make sure to take care of your mental health in these trying times too.
Decide what to do with your 401k.
You have a few options here: you can roll your 401k to an IRA that you manage yourself, or you can have a financial advisor manage it. You can also roll it into your new 401k when you get a new job. Each option has pros and cons.
If you have questions about this, we are happy to help. Please give us a call.