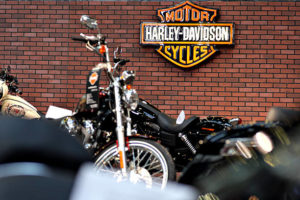 Harley Davidson®, the iconic American motorcycle company, plans to close a Kansas City factory and lay off 800 workers. It will consolidate operations and open a factory in Europe. This surprising announcement came despite actions meant to support U.S. manufacturing and jobs. It is an unintended consequence and casualty of our current trade war.
Trade promotes global peace, grows our economy, and brings greater opportunity to the greatest number of people. The United States has experienced huge benefits over the last century because of increased trade, and Americans want to continue to compete fairly in the global economy. No matter how tough the trade talk, Americans should want more trade, not less.
The trade war is a tactic for negotiating better agreements. Hopefully, we get there soon because we are only beginning to see the effects and the uncertainty.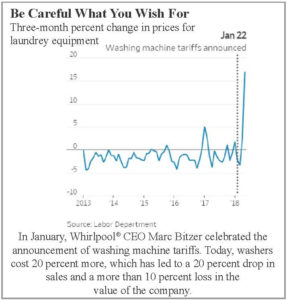 Don't Let A Trade War Become A War On Trade
One of the greatest risks the United States has taken is to raise tariffs on so many countries at the same time. This year, the United States has raised tariffs on China, India, Mexico, Canada, and members of the European Union. These have reciprocated U.S. action and have quietly been making better agreements with each other.
China created the Asia Pacific Trade Agreement and as of July 1, it lowered tariffs on approximately 10,000 goods coming from trade partners, including South Korea, India, and other regional countries. China is considering similar agreements with Mexico, Canada, Brazil, and Europe. Japan recently signed its own "free-trade" agreement with the European Union.
The forceful approach could backfire just as it has in the case of Harley Davidson® and Whirlpool®. Farmers, for example, are also feeling the pinch. With fewer international buyers, the value of many crops has fallen. They have been offered a bailout, but seem more interested in farming than handouts.
Can We Emerge As Winners?
The United States is engaging in a risky tactic in order to obtain something quite reasonable: fair trade and protection of our intellectual property.
To make it happen, we need to start winning by focusing on more friendly trade partners. The more good agreements we get, the easier it will be to get the final countries to negotiate a fair deal.
Trade allows Americans to focus on what we do best. This specialization allows for higher innovation and new technologies. It leads to less expensive food and better prices on items that we want. Specialization also makes us more productive so that we can earn more working. All of this translates into a higher standard of living for most Americans and a more peaceful society.