No one can predict the future. Especially not me. On my LinkedIn page in March 2019, I posted: "I wouldn't be surprised that we have some good growth in stocks for (2019). You usually have good growth right before a recession. However, 2020 could be a challenging year." I had no idea it would be as challenging as it has been!
Even though I was right, I was not predicting the future. I was just following statistics and other economic indicators. Little did I know that a global pandemic would stall the U.S. (and world) economy and send it into a freefall. This yanked the 1st quarter into the red. Now, all we need to meet the technical definition of a recession is for the 2nd quarter to be negative as well.
Stocks are not the economy. There has never been a better example of this than the year 2020. The economy is hurting. Consumer spending is down double digits, and unemployment is near 20 percent.
Stocks, on the other hand, have been improving as the government has printed money. Some pundits think stocks have already bottomed and are just headed up from here. Others think we will head lower towards the mid-March bottom. Some have even suggested that this economy looks a lot like a depression. These are all conjectures. No one can predict the future.
This uncertainty leads people to question their financial future: Will I be able to pay my bills for the next 6 months? Will I be able to retire when I planned? Will my nest egg be enough to see me through retirement?
Years ago, questions like this led us at SFS to create a system that is simple yet powerful. It is designed for times like these. The goal is to provide an inflation-adjusted income for the rest of your life, regardless of the storms that may come. It helps remove a lot of the uncertainty around the security of your finances.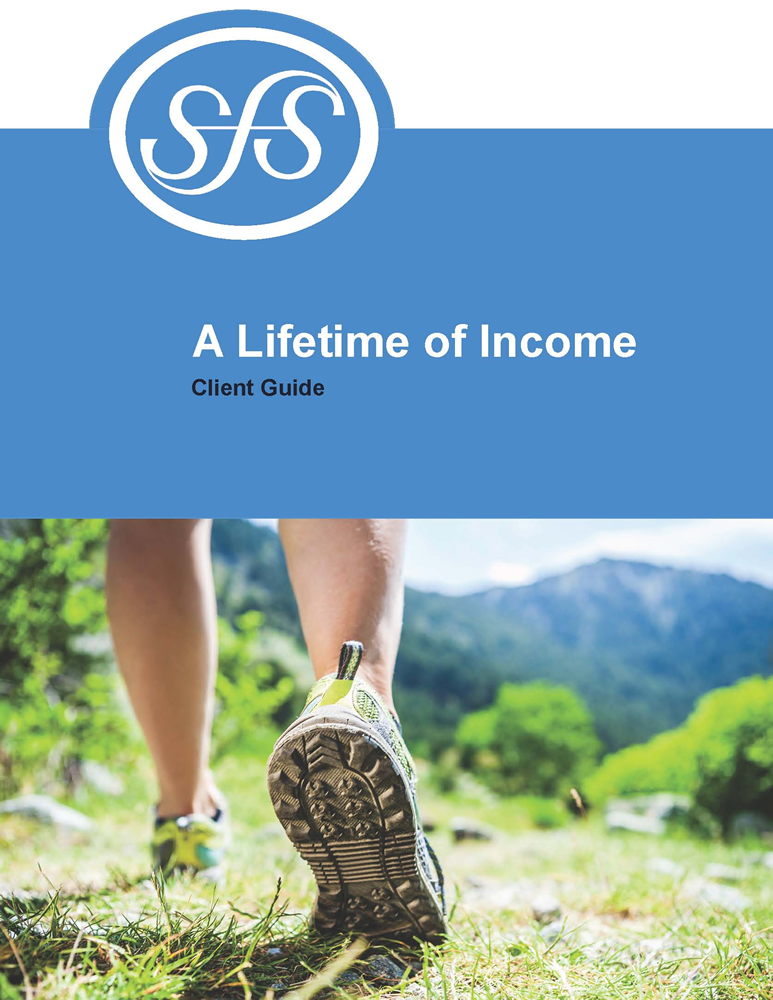 We call it a Lifetime Income Plan. The concept is simple: you segment your assets into time frames based on when you will need income. The assets set aside to generate income for the next 5 years should be conservative and protected.
The successive 5-year time segments should be moderate to aggressive, depending on the time frame and your personal risk tolerance. This system can be used whether you are already in retirement or just starting to save for the future.
While the design is simple, the application can be much more complex. As always, we recommend consulting with one of our Certified Financial Planners (CFP®) who are well versed in income distribution strategies.
No one knows exactly how things will turn out with the Coronavirus and how large or long-lasting the impact will be. However, with careful planning, you can help prepare your financial future for any storm that comes.