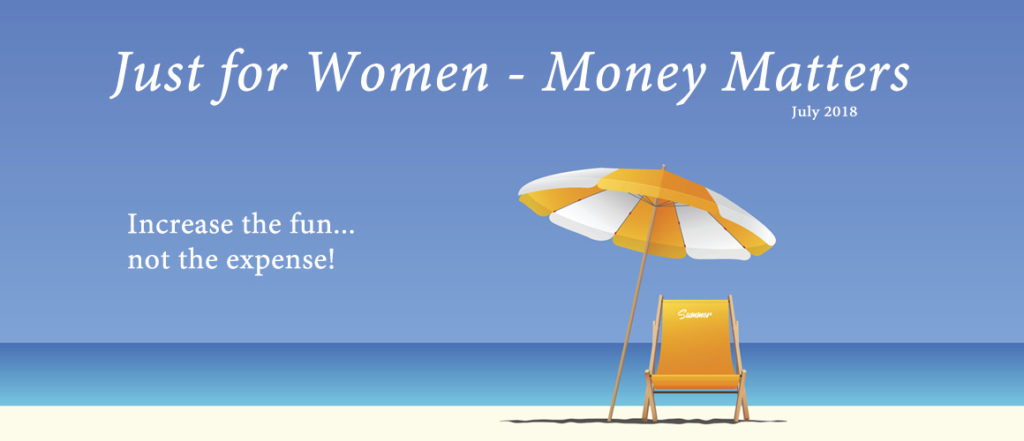 Did someone say "Summer"?
It's finally here and vacation planning is in full swing. How do you enjoy your vacation without the financial worry of vacation spending? Here are 3 financial tips to get more fun and enjoyment for your time and money.
Tip 1 – Everyday doesn't need to include costly entertainment. Do some research before you go. It's amazing what you can find to do for free—public parks, hiking, lakes, art exhibits, museums. Check the local tourism site before you go to see what's happening when you're in town. They can provide information on popular, and less known, places to see and things to do.
Tip 2 – Save some extra cash for the fun stuff by renting a vacation suite or villa. It's easy to underestimate the cost of food when eating out three meals a day. Suites and Villas have small kitchens giving you the option to eat breakfast and a few meals in. They also provide space to spread out and relax after your day of fun. Pick up some snacks to munch on while playing and avoid spending on high priced treats at tourist destinations.
Tip 3 – Yes, impulse buying happens, even while on vacation. To avoid this, give yourself, and your fellow travelers a souvenir budget – in cash. When the money is gone, the spending ends. T-shirts, hats, and other theme-related souvenirs are generally available online at a better price. Purchase them before you go and wear them to the theme park. If you see something you like at the local boutique or gift shop, ask if there is a company website. If you're still thinking about the item when you get home, buy it online. This will cut down on impulse spending and you'll avoid the peril of packing your souvenirs for the journey home.
Wishing you a summer packed with fun!
Sharla J. Jessop, CFP®
President
Bonus Tip – Leaving town? Before you go, let your credit card company know you will be traveling. Your credit card provider may view a charge as suspect if made from another state. It can be extremely frustrating if your credit card is rejected when you're trying to make a purchase. I'm speaking from experience!