Why does the word budget feel like a personal judgment? Maybe it's because creating a budget may uncover the spending we know is happening, but don't want to address. It brings out some feelings of guilt.
Let's ditch the word budget and call it a spending plan.  Now we are in control. The truth is following a spending plan provides some freedom. Regardless of our age, we need to have a plan. When starting out, a spending plan allows us to have what we need for today while also planning for future needs. It gives us the green light to spend a predetermined amount on things we want and enjoy. Without a plan, we spend first, then save what's left over. This is a recipe for financial disaster. Too often there is nothing left over at the end of the month. The result, nothing gets saved for the future.
Later in life, we have some financial flexibility and incorrectly believe we no longer need to worry about a spending plan. This is also a recipe for financial disaster.  At retirement are income sources become limited. Making sure our nest egg is available to provide income for the lifestyle we want, throughout our retirement years, becomes paramount. After all, who wants to reduce their standard of living at the time we should be enjoying the fruits of our labor?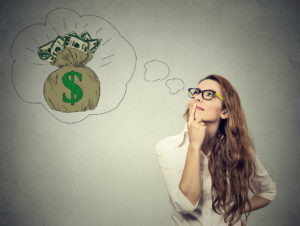 Creating a spending plan will take some thought and time but it doesn't have to be overwhelming. Here are some tips:
Look over your expenses for the past year to determine where your money is going. If you haven't been tracking your spending, begin doing so.
Categorize your expenditures by non-discretionary and discretionary.
a. Non-discretionary includes things you must have; groceries, mortgage, rent, utilities.
b. Discretionary includes things you like to have; cable, eating out, entertainment.
Determine your goals – saving for retirement, down payment on a home, travel.
Decide how much you need to put aside to reach your goals. Then break it down to a monthly amount.
Review your discretionary spending to determine where you could cut back in if needed.
Follow your spending plan. In the beginning, it will be hard and may require a few tweaks.
Use an app or excel spreadsheet to help track your spending.
Review and adjust regularly.
Now congratulate yourself. You have taken the first step to financial freedom!