Happy New Year Dear Friends and Financial Partners!
With the new President of the United States, namely Donald J. Trump, substantial changes may be coming our way. Below is a compilation of optimistic perspectives on the incoming administration.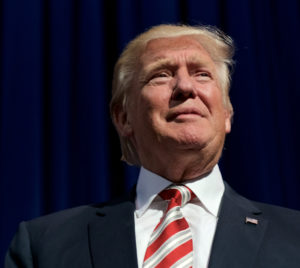 Corporate Tax Cuts: Maria Bartiromo of Fox Business Network posed the following question to House Majority Leader, Congressman Kevin McCarthy, (R-CA). Maria Bartiromo: "One of the analysts that I had on the morning show the other day on Fox Business Network said, 'A drop in the corporate tax rate from 35 percent to 15 percent will equate to a 20 percent increase in corporate earnings.' Do you agree with that?"
Congressman Kevin McCarthy: "I do agree… and when you look at what we'll do in the House, our number one focus is jobs. We need growth in America. Growth in America will solve so many problems. You won't be able to stop this deficit unless we grow" (Sunday Morning Futures with Maria Bartiromo, December 11, 2016, Fox News Network).
Tax Repatriation Plan for Cash: Many corporations have chosen to keep their foreign profits overseas rather than pay the U.S. corporate tax rate–one of the highest in the world. Bringing these funds–estimated to be $2.6 trillion–back to the United States with only a 10 percent tax payment versus the current 35 percent rate could create hundreds of thousands of jobs. But its impact totally depends on how the money is deployed.
On Bloomberg Television, Goldman Sachs Senior Investment Strategist Abby Joseph Cohen addressed the repatriation of cash. "In 1999 and 2000, 70 percent of the cash, by companies in the S&P 500, went back into the company for things involving growth: capital spending, R&D (Research and Development), even cash acquisitions from operating assets. That 70 percent number is now 42 percent.
"If that money comes (back to the United States) and there are no restrictions in terms of how that money is used, one of the things I worry about is a good deal will go for… share repurchase alone or dividend increases, and so on, and not into growth, the benefit to the nation will not be there."
Regulatory Environment: American businesses claim to be smothered by new rules and regulations, thus holding back Gross Domestic Product (GDP). Congressman Kevin McCarthy: "The Obama Administration has just put all of these new regulations on us, kind of just pushed the economy down, pushed investment out. Why? Because the new people being hired were hired to carry out new regulations, instead of more output.
"The Obama administration, in just the first six years, proposed more than 500 major rulings. And this is really important because you do not become a major ruling unless it gets scored that it's going to cost $100 million (or more) to business" (Sunday Morning Futures with Maria Bartiromo, December 25, 2016).
In 2017, we may see common sense changes in the law that will create greater check and balance among the branches of our Federal Government. The Regulations from the Executive In Need of Scrutiny (REINS) Act states that no major ruling of new regulation that costs more than $100 million can be imposed without a passage of the House and Senate. The Sue & Settle Reform states that you cannot have a new regulation until any previous lawsuits are settled.
Economic Growth: Abby Joseph Cohen: "GDP growth in the United States is very likely up 2.2 percent, something along those lines. If we look for ways in which that number would be wrong, it's probably more likely to be stronger, rather than weaker, in part, because the economy is ending 2016 on an accelerating note."
Know this, what presidents propose and what actually takes place may be two different things. President Obama had this to say about our next president: "I…think that (Trump) is coming to this office with fewer hard-and-fast policy prescriptions than a lot of other presidents might be arriving with. I don't think (Trump) is ideological. I think ultimately, he is pragmatic in that way. And that can serve him well as long as he has got good people around him and he has a clear sense of direction" (November 14, 2016).
At Smedley Financial we have only been able to harvest what the stock market is willing to deliver. If the market gives a little more to your portfolios then you will be closer to reaching your financial goals. To us, investing is about meeting your personal financial goals in a careful and prudent manner, and not necessarily meeting or beating a benchmark.
Finally, the most important thing to remember is this: Always call us if you have any questions or concerns. We mean it. Don't be hesitant to contact us. We are your financial advocates and financial bodyguards.
Have a Most Prosperous New Year!
Roger M. Smedley, CFP®
President