To encourage better investment behavior, the Nasdaq stock exchange plans to reward investors willing to commit. In 2016, the exchange introduced plans for an "Extended Life Order." In today's fast-paced world, how long a commitment does the Nasdaq want for an extended life trade? One second!
Information travels fast in 2017 and the stock market seems to hit highs every week. Nevertheless, I believe it is the patient, long-term investors that should benefit the most.
It's hard to define long-term perfectly, but it is a lot more than one second–possibly somewhere above 315 million seconds, which is around ten years.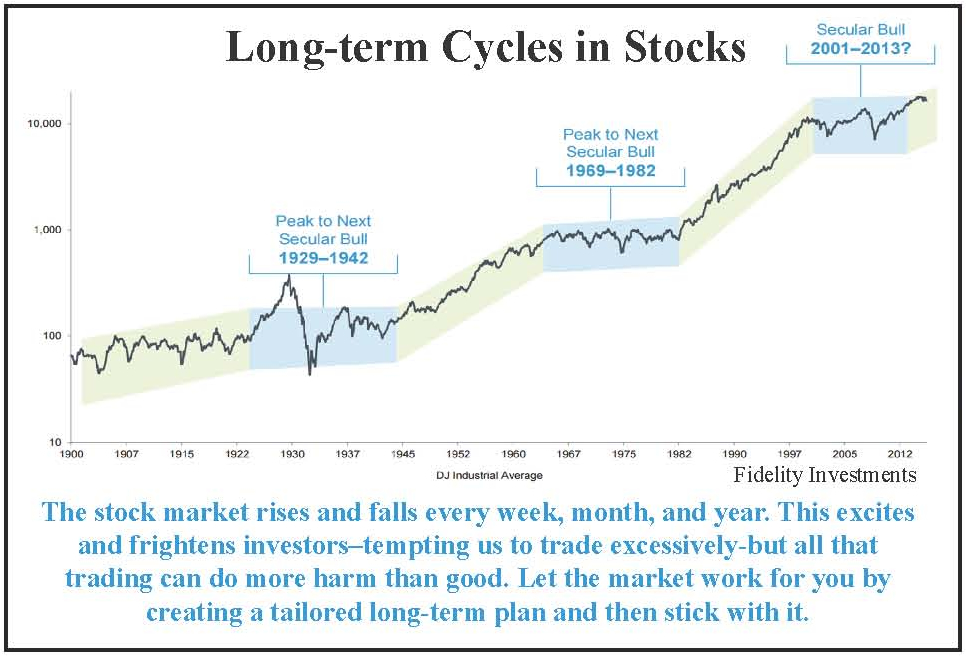 With this in mind, I think it is a good time to consider what kind of investor we want to be and what attributes we need to be successful.
Speculator/Gambler
Investing is different than gambling in many fundamental ways. However, it is still possible for investors to speculate with their savings. A speculator trades often based on short-term events hoping that a price will continue to rise or fall—anticipating a quick exit in a couple months, weeks, days, or less.
Investor
An investor purchases ownership in a company to help it raise money for profitable projects. As an owner, investors may even receive dividends.
Attributes for Success
To help determine what kind of investor you are, ask yourself, "How much would you accept in a year instead of $1,000 right now?"
Let's hope your answer isn't too far off one thousand dollars. The greater your number, the less financial patience you have—and patience is crucial to gaining wealth. It impacts spending, savings, and investing.
Combine patience with a little courage and then an investor truly has a chance at participating in the long-term opportunities that the markets have to offer.
Warren Buffett is one of the wealthiest individuals in the world. He built his fortune by being greedy when others were fearful and fearful when others were greedy. He purchased stocks in some of the most frightening times like during the Great Recession of 2008-2009.
Is Buffett a speculator or an investor? He certainly has patience and courage. When asked about his ideal time frame for holding an investment, Warren Buffett replied: "Forever!" Now that is an "extended life" commitment!
Sources: "Enhancing Long-Term Liquidity-Nasdaq Introduces the Extended Life Order" Nelson Griggs, Nasdaq.com, August 18, 2016
"Investor or Speculator: Which One Are You?" Jason Zweig, WSJ, December 10, 2016
Research by SFS. The Dow Jones index is often considered to represent the U.S. stock markets. One cannot invest directly in an index. Diversification does not guarantee positive results. Past performance does not guarantee future results. The opinions and forecasts expressed are those of the author and may not actually come to pass. This information is subject to change at any time, based upon changing conditions. This is not a recommendation to purchase any type of investment.