Charting Your Course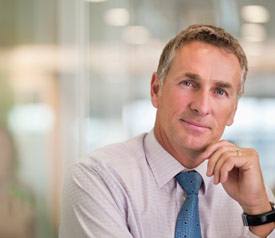 Helping our clients find financial success is our passion.
What drives your vision of financial success? The answer to this question varies widely and is unique to each individual. Our mission is to help you define your financial goals and map out a plan to get you to your destination. We start by understanding what drives your vision of financial success.
We know that financial choices abound. The only way for us to guide you in choosing the best options is to understand your values and goals. To accomplish this, we use client-centered consultative meetings to recognize the important facets of your life. The goal is to align your financial affairs with your values in a simple and effective manner. Knowing your pressing concerns have been addressed helps create confidence in the pursuit of financial goals.
Smedley Financial Private Wealth Management specializes in helping affluent clients chart their own path, find confidence, and spend more time with the ones they love.
Your personal values and goals are the basis for all planning.
Our Process
Our wealth management process is a systematic approach to designing and implementing your personal wealth management plan. You are the primary focus at each step of this process. Throughout your wealth management experience, our goal is to demonstrate our commitment to exceptional service. Our process involves the following steps:
Mutual Discovery Meeting
Our interactive process starts with your personal discovery meeting, where we take time to listen and learn about what is important to you: Your values, goals, relationships, resources, current advisors, and interests. With this information, we create a total client profile that guides all future meetings.
Investment Plan Meeting
You will then come back for an investment plan meeting where your individual plan is presented and explained in detail. This step is critical because it details your financial objectives, risk tolerance, investment methodology, and the strategy we will use to help you accomplish your goals. With this plan in place, it is easier to hold to your long-term goals because you know that even in the heat of a market downturn, a strategy is already in place to protect your future. Even though you may be ready to invest your money with us at this point, that decision won't be finalized until the mutual commitment meeting. This is because we want to make sure that we are working for your best interest and that you are comfortable with every step of the process.
45 Day Follow-up Meeting
In 45 days, we will have a follow-up meeting to make sure we are living up to your expectations. We will also organize all of the documents, answer any questions, and take care of any remaining details.
Regular Progress Meetings
From that point forward, we will have regular progress meetings as often as suits your needs. Through these regular progress meetings, we will implement advanced planning techniques focused on:
Wealth Protection
Wealth Enhancement
Wealth Transfer
Charitable gifting (if applicable)
+ Next: Learn About Our Advanced Financial Planning Techniques