Preparing for a successful retirement takes years of planning, saving, and dreaming about the years when you will no longer be working. When planning for retirement we recommend you think about the amount of monthly income you need to maintain your lifestyle.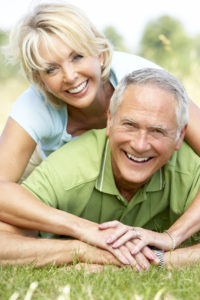 However, there are some expenses you may not think of before retiring.
1. Home Repairs: Before retiring take inventory of the age of your house. What are some of the items that may need to be updated? Then come up with a plan for how to have cash on hand to pay for each of those repairs.
Some of the most expensive items include your home's: HVAC, roof, pipes, septic system, deck, siding, and plumbing.
Planning for home repairs can alleviate a lot of financial burden by either repairing items before retirement or by creating a reserve home repair fund, in addition to an emergency fund.
2. Healthcare Costs: Did you know the average couple will spend about $250,000 on healthcare during their retirement? Even if you believe you will not spend that much on healthcare, it is a good idea to plan for the unexpected, especially with the rising cost of healthcare.
Although Medicare is available at the age of 65, it does not cover all medical expenses. There are additional premiums and expenses for prescription coverage. Dental and vision insurance is not covered by Medicare, so private insurance will be needed if you would like this coverage.
If you are planning to retire before the age of 65, be sure to know how much the cost of private healthcare will be. The premiums are a lot more than individuals think.
3. Purchasing Power: The average price of a movie ticket in 1974 was $2.00. Fast-forward to 2015, the average price was $8.50! That is a 3.4 percent increase in cost per year and a good example of the power of inflation.
Inflation is hard to see as it happens slowly over time, yet it is crucial to plan for in retirement.
• If you retired today with a monthly income of $3,000 and an inflation rate of 3 percent, in the year 2040 you would need about $6,000 per month to maintain the same standard of living.
• Outpacing inflation with a risk appropriate, diversified portfolio can help to minimize the risk of purchasing power.
4. Spending too much early on in retirement: Yay! You made it to retirement. You'll have more free time, which often means spending more money. It might be spent on visiting loved ones, traveling, golfing, lunching, or starting new hobbies.
Before you retire, make sure to have a realistic amount of money you will spend each month. Make sure to include your day to day expenses, healthcare costs, taxes, home repairs, utilities, travel expenses, and any other items that may be important to you.
5. Longevity: If you know the exact day you will pass away, planning for retirement is easy. That's not the way life goes. If we plan based solely on previous generations' life spans, we may not plan for a long enough lifespan.
Planning beyond age 90 is a more conservative plan. Although you may need to reduce your monthly income, you will have a well-rounded plan that will help your income last for your lifetime.
Planning for retirement can be a daunting task, yet with the right team on your side you can be set up for success and live out the retirement of your dreams.