A recent study by the National Federation of Independent Business ranked "Cost of Health Insurance" the number one concern for small business owners.1 This comes as no surprise as there has been much uncertainty over the impact of the Affordable Care Act, AKA "ObamaCare."
The Wall Street Journal reports that "while ObamaCare won't take full effect until 2014, health insurance premiums in the individual market are already rising, and not just because of routine increases in medical costs. Insurers are adjusting premiums now in anticipation of the guaranteed-issue and community-rating mandates starting next year."2 The largest impact will be for individual coverage, where health care costs in Utah are expected to increase somewhere between 65% and 100%.3 Small employers are also expected to feel a disparate impact. Large employers will be impacted the least.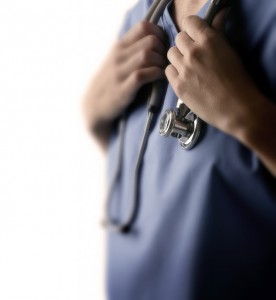 Whether you supply health insurance for your small business employees or you get alone with individual coverage, you can expect premiums to increase.
While understanding that costs will most likely increase, we also need to remember that one of the benefits of ObamaCare is that many small business owners, employees, and individuals can gain access to healthcare where they didn't have access before.
For small business owners, there are specific rules governing how your business will be impacted next year based on the number of employees you have. For example, if you have less than 25 employees, you may actually qualify for a tax credit if you contribute 50 percent or more toward employee health insurance. Employers with 25-50 employees will have access to SHOP, the Small Business Health Options Program,
where employers can go to find coverage from a selection of providers in the marketplace. Open enrollment begins October 1, 2013.
It isn't until you have 50 full-time equivalent employees or more that you may be subject to an "employer shared responsibility payment" beginning in 2014. It is important to understand how all of these rules may impact you. For greater detail please visit SBA.gov and IRS.gov and search for the Affordable Care Act.
So, what should you be doing as a small business owner? First, make sure you understand all of the changes and how they will impact you going forward. Then, if you feel like the cost of your insurance is increasing dramatically, shop around. Smedley Financial Services has access to individual and small business health insurance plans. We can give you a second opinion to see if you can save money or if there is a different type of plan that is more suited to your business structure.
There are so many changes happening in health care that it is hard to keep up. However, with a little research and some expert advice you can remove some of the uncertainty in your life.
1. "Uncertainty Dominates Top 5 Small Business Concerns," National Federation of Independent Business, http://www.nfib.com/research-foundation/priorities.
2. Merrill Mathews and Mark E. Litow, "ObamaCare's Health Insurance Sticker Shock," Wall Street Journal, January 13, 2013.
3. Merrill Mathews and Mark E. Litow, "ObamaCare's Health Insurance Sticker Shock," Wall Street Journal, January 13, 2013.