"If you want to see the sunshine you have to weather the storm." This advice from Frank Lane describes well the fortitude needed to invest successfully, especially in 2016.
This year began with two extremes: one of the worst starts ever for the stock market followed by a sharp reversal into positive territory. The second quarter gave us something completely different: calm—that is, until Britain's exit vote from the European Union (BREXIT).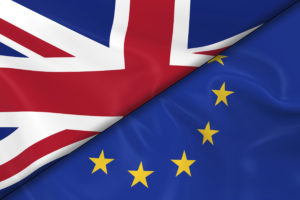 Surprise!
Most experts did not expect the "exit side" to get 51 percent of the vote on June 23rd. This shocking outcome sent global stocks into a tailspin. After all, there is one thing investors hate more than uncertainty—surprise!
Then a reversal: Six days before the vote and six days after, the S&P 500 index was roughly equal.
We can't dismiss this historical event completely. The BREXIT vote is profound, not just for its economic impact, but because it clearly demonstrates the extent of anger in Britain and the world with slow growth. The change is contrary to the way the world has been moving since WWII—a time of globalization that has been relatively peaceful and prosperous for the world.
Now, Pandora's box has been opened and the discontented individuals around the globe may feel emboldened by the BREXIT outcome. The British will now try to stop Scotland and Northern Ireland from leaving the country, as well as businesses in the UK.
Global Trade
If the movement against global trade continues, there may be adverse effects. These could include lower growth and higher inflation.
U.S. Dollar
Uncertainty sends investors to "safer" areas like the U.S. dollar. As the dollar strengthens, imported goods become more affordable and "Made in the U.S.A." goods become more expensive. A strong U.S. dollar can also hurt U.S. companies because their exports are more expensive to consumers outside this country. Of course, as investors, we are owners in many of these companies.
The strong dollar was a problem in 2014 and 2015 for corporate earnings and the stock market. How big of a problem it is in the future depends on how high it goes.
Interest Rates
Low interest rates may be around for a while longer. The Federal Reserve wants to raise rates back to "normal." However, it can't risk destabilizing the markets and it wants to stay away from influencing the election.
Consumers
Short-term benefits to consumers will come in the form of lower interest rates and a strong dollar. Rates could be even more attractive on mortgages, auto loans, and other forms of debt.
A strong dollar should also help make international travel and international goods a little less expensive. Even the rise in oil prices should slow down, which will help keep gasoline prices down for consumers.
Volatility in stocks may increase as investors adjust to the new realities. I would consider any significant drop as an opportunity.
BREXIT is unlikely to have a major impact on U.S. consumers' jobs, wages, debt, or spending. U.S. consumers are strong and their spending drives 70 percent of U.S. economic growth!
This surprising storm has passed and the sunshine has appeared again. While uncertainty may drive the market over short periods of time, economic growth will drive it in the coming years.