There are many ways to improve a person's wealth without spending money and there are many ways to destroy someone's wealth by giving them money. In families, there is a pattern where the first generation builds wealth, the second generation maintains it, and the third generation squanders it. This cycle of wealth creation and destruction in the U.S. is called "shirtsleeves to shirtsleeves in three generations." It applies to families that have $10,000 to $100,000,000.
This phenomenon is so universal that it happens throughout the entire world. In Ireland, it is called "clogs to clogs in three generations." China's version is "rice paddy to rice paddy in three generations." Ninety percent of families that gain wealth succumb to this parable. So, what do the ten percent of families do right to preserve their wealth?
(1) Families change how they define wealth. Wealth is much more than money. It is human, intellectual, AND financial capital. Human capital is physical, emotional, and social well being. Intellectual capital is knowledge and experience. Financial capital is money and assets.
The goal is to improve the human, intellectual, and financial capital for each generation. Financial capital is only one mechanism to help improve the human and intellectual capital of each of the family members.
(2) Families think of their family as a business. The purpose of the business is a long-term succession plan that tutors each member and prepares them to lead the family in the future. With that comes an understanding that each generation needs to work to build wealth like the
first generation.
(3) Families implement a 7th generation mentality. Inheritors typically have a "rush" of adrenaline and are prone to make poor choices, like buying a new car. On average a new car is purchased within 72 HOURS of receiving an inheritance. Instead, family members must be stewards of assets–not just inheritors. As stewards, the financial capital is intended to improve their lives AND the lives of each successive generation, to the 7th generation.
(4) Families define their values and use stories to pass them to the next generation. Without a helm, a ship will sail off course. If families aren't governed by values, they will also veer off course. The most effective way to pass on values is through stories. These stories should be documented and shared at gatherings or in a newsletter.
(5) Families understand and manage the risks that are being taken with their financial capital. The third generation tends to either be too aggressive or too lax with the financial capital. Each successive generation should be tutored in investing so they can have a better understanding of potential risks and rewards.
(6) Families teach their posterity how to give. A person's perception of wealth is changed when they see others who have difficult life circumstances. Families can create purpose, unity, and a changed perception of money by working together to come up with donations for a charity and then going together to do service for that charity.
(7) Families understand that most issues with wealth preservation are qualitative and not quantitative. Like reviewing a family's financial balance sheet to determine growth from one year to the next, families need to hold an annual council to review the progress of each family member.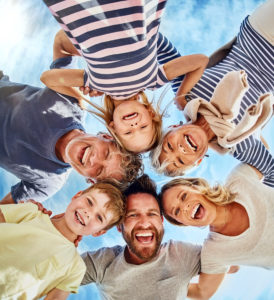 Some questions to determine this are: Is each member thriving? Is their human, intellectual, and financial capital improving/deteriorating? Is there any assistance that the family can provide without controlling or enabling?
No family is perfect and all families will have issues due to death, divorce, substance abuse, mental illness, etc. However, these issues can be overcome if the family members find common values and strive to show mutual respect, love, forgiveness, and compassion.
Families that have worked hard to build wealth, be it tangible or intangible, don't want to see that wealth squandered. A family can pass on wealth if family members work together to improve their human, intellectual, and financial capital. This requires planning and work. However, the rewards of seeing a family's wealth grow are immeasurable.
Source: James E. Hughes, Jr. (2004) Family Wealth: Keeping It in the Family