We had the opportunity to hear and participate in a presentation given by Sherrie Bickley, a coach for Rock Steady Boxing. Rock Steady Boxing is a fitness class designed specifically for people with Parkinson's disease.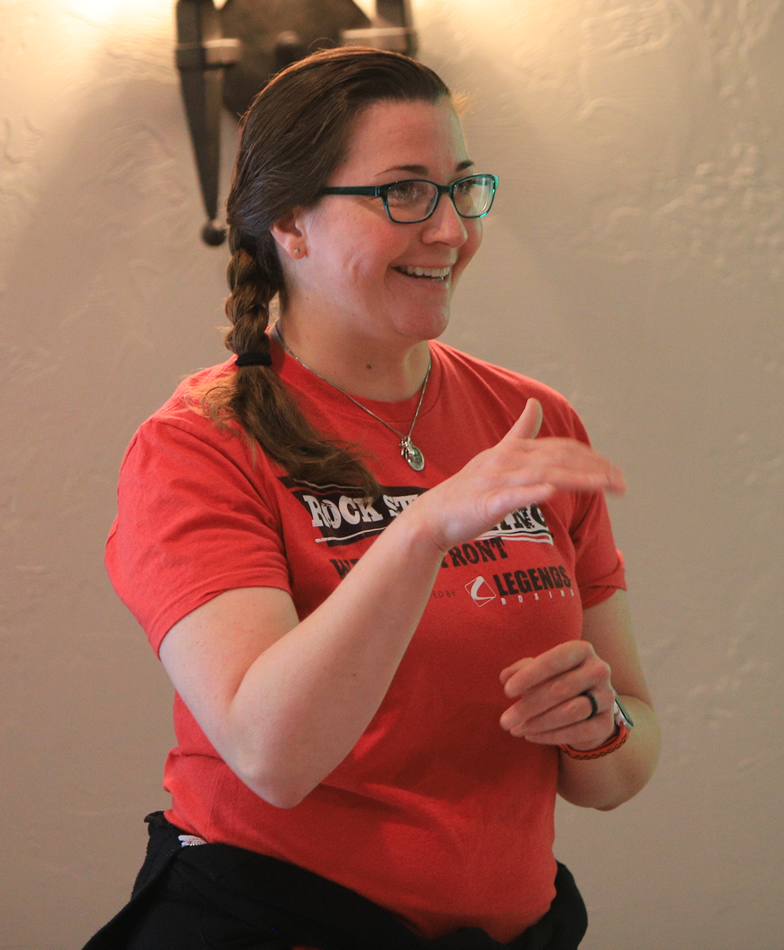 The program focuses on specific skills and motions that are difficult to do or that begin to deteriorate when someone has Parkinson's. They practice vocalization and learn how to get up off the floor if they fall. They learn the benefits of living a healthy and active life, along with the benefits boxing can have for people diagnosed with Parkinson's disease.
The results Sherrie has seen have been incredible. We even got to meet one of the boxers in a Rock Steady Boxing class and hear how it has improved his life!
Sherrie showed us what she called "the world's shortest boxing class." We learned a few boxing punches, and she took us through the basic outline of what she does in a Rock Steady Boxing class. We had a great time learning about boxing!