Most seniors prefer to stay in their own homes as long as possible – we refer to this as aging in place. This is more likely to happen with sufficient retirement funds and a willing family close by to help when needed. However, there are many reasons to consider rightsizing your home as retirement grows near. Before making a decision to rightsize, consider these scenarios:
Moving to a state or city to reduce your cost of living.
If your career has kept you in the same location, retirement may be a great time to consider a move. This is especially true if you live in an area with higher costs of living. In looking for a new location consider these points:
Personal visit: Take a trip and spend some time in the areas that you may want to call home. Stay at a local hotel. Visit local restaurants and grocery stores. Go to the local parks, malls, and entertainment districts.
Talk to the locals: You can learn more about an area, good and bad, from the people who live there. They are generally happy to share what they love about an area. They can also steer you to other acceptable areas.
Property tax: Contact the county assessor's office to find out how local property taxes stack up based on home size in the locations you desire.
State and local tax: There are seven states that do not charge income tax. But you have to do some research. They make up the difference through sales, property, excise, and franchise taxes.
Getting closer to children and grandchildren.
If your children have moved out of state, you may consider relocating closer to them. This creates the opportunity to be more involved in their lives and build a closer relationship. You may also have the support of your children as you age.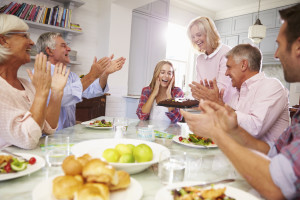 Acquiring a home more conducive to entertaining.
This generally means having fewer bedrooms and more common area. As your family grows, the holiday parties and family gatherings include more people; suddenly your five-bedroom home feels cramped.
Floor plan: Consider a new floor plan with fewer bedrooms and a large family room and kitchen area. It may also mean a smaller home in a planned unit development (PUD) for seniors, offering a clubhouse, park, or even a swimming pool that residents can use to entertain.
Neighborhood living: If you age in a single family home, there may come a time when you can no longer keep up with the physical demands of taking care of the yard and exterior of your home. You can hire someone to do the work or rely on your family members to step in and help out. Either way there may be a cost.
Planned community living: One benefit that is easily overlooked in a PUD community is living among neighbors in a similar stage of life. These communities offer planned events and entertainment. Landscaping and maintenance of common area buildings are included in the association dues.
Converting real estate appreciation into income.
For many, the motivation behind a move may be cash flow. Downsizing allows a homeowner to take a portion of the capital they have amassed in their home and use it to supplement retirement income. While this may be true, there are some hurdles to overcome.
Homeowners may find their home sold for less than they had planned and the new home may cost as much as the one left behind. When all is said and done, there may be little cash left over to supplement income.
Get the details before putting your house on the market. A real estate agent can provide you with comparison of home sales in your particular area, having the same size and features to gauge the value of your home. When looking for your new home, contemplate the costs and fees associated with the purchase as well as any ongoing expenses that might be incurred. Having the details before you make a move will help prevent a financial blunder.