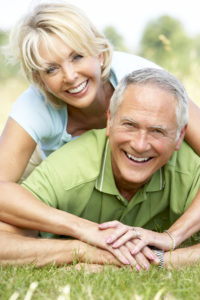 Retirement was only a few years away for Dan and Patti, and they knew it was time to get everything in order. Living in sunny southern California was wonderful, but they felt it was not the best place for them to retire. It was crowded, the cost of living was high, the traffic deplorable, and it would not allow them to be debt-free at retirement. All things pointed to finding a new city to retire to.
Five years ago, Dan and Patti started their search. Resources, such as Forbes 10 best places to retire, helped them create a list of potential cities. Some cities were easy to check off–they didn't meet Dan and Patti's list of must haves:
Small but with services including a hospital and modern medical facilities
Home price that allowed them to retire debt-free
Outdoor activities
Favorable tax structure
Growing economy
Community activities like continuing education

By 2015 they had created a short-list and began visiting the cities to get a feel for the local culture and people.
One year from their proposed retirement date they started planting the seeds in their new city. They purchased a home that could be rented until they were ready to move. They started preparing their home in California to go on the market. The wheels were in motion.
Throughout this five-year process they planned, reviewed, and updated their retirement and income distribution plans. This helped them feel financially confident about this exciting, but unnerving, life transition. It also gave them the financial framework to make their important decisions.

Today, Dan and Patti are living their retirement dream. They are excited about building their new network of friends, doctors, and social connections in their new community. Their new favorite saying is "We don't have to if we don't want to because we are retired!"
Some of the challenges they faced throughout the transition into retirement:
Timing the sale of their home
Continuation of medical coverage for a younger spouse
Slow response from employer's human resource department regarding retirement benefits
Keeping important papers close at hand during the move
Finding temporary place to live until their new home was ready
Small things such as getting a library card while temporarily living outside of the city
Controlling your own time
Less stress and more fun is how Rolayne describes retirement. After a long and rewarding career she decided it was time to turn in her walking papers and she hasn't looked back. Rolayne says she is busier now than she was before, but now she sets the pace.
Retiring gave Rolayne more time to help care for her aging father before he passed away; something she is thankful she was able do.
She lives an active lifestyle and as an outdoor enthusiast, regardless of the season, she can be found taking a hike or snow shoeing in the mountains. She also enjoys the flexibility retirement offers so she can spend more of her time volunteering for her church. Basically, she is doing what she wants, when she wants and loving every minute.
Retirement is delightful; however, there was some trepidation getting to this point. Navigating health care in retirement was a big concern. Rolayne found that putting the various pieces of Medicare and supplemental coverage together was frustrating and overwhelming.
While there are numerous resources available, it was still difficult to make sure she had the right coverage for her situation. Rolayne sought help from a health insurance professional who could review her options and help her find the right coverage.

Without a pension to provide a stable monthly income, Rolayne knew she needed a plan for using the nest egg she had created. Longevity runs in her family; her income distribution plan is designed with the goal of helping her nest egg provide income throughout her retirement years.
Looking forward to retirement
Retirement should be an exciting phase of life. While transitioning from a career into retirement can be stressful, a plan can help relieve some of that stress and provide a better understanding and framework for this chapter of life.
Using years of experience, we have helped clients navigate the many obstacles of this transition. Let us help you.