Nearly every website you visit wants you to create a login and password. Unfortunately, passwords are the only type of security that most sites are using to verify your identity. So if you want to protect your personal information then you need to make a habit of creating extremely strong passwords.
Some sites want the password to include letters and numbers. Others add the option of special characters. A good password is longer than 12 characters, and includes a combination of letters, numbers, and special characters. It should also be updated or changed every 3 months.
An example of a secure password could be: Xvot$Put=qi3. If that sounds complicated, then we're on the right track. The more complicated, the harder it will be to crack.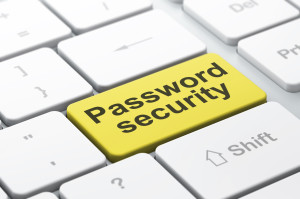 That sounds great, but how do you keep track of all these logins and passwords AND still keep them secure? There are several ways to do this and it all depends on your personal preference. Some of these suggestions are more secure than others. You can:
Memorize them all.
Write them all down in a notepad that you keep somewhere secure.
Use a phrase you can remember, but would be hard for others to guess.
Have your Internet browser remember them all.
Use a third party installed software on your computer that remembers them all for you.
Install an App on your smartphone that generates/remembers passwords for you.
Do NOT use the same password with multiple logins. If one of your logins is compromised, the hacker could try it on any of your other logins with success. Take the time to make good passwords and change them every three months to try to avoid getting hacked. If you have any questions or concerns, please feel free to contact us.