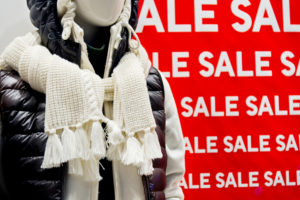 2018 has been a year of market volatility, and that can be scary at times. When market volatility hits, here are three things that can help you stay calm.
1. Focus on the Long-Term
When we create financial plans, we focus on your long-term goals. When market volatility strikes, think to yourself, "Have my goals changed? Do I want anything different out of my investments than I wanted before?" If your long-term goals haven't changed, then you are still okay. If your long-term goals have changed, talk to your financial advisor and see what the best course of action is.
Before you make any knee-jerk reactions to market volatility, focus on the long-term. We don't want to sell out, lock in losses, and not have the opportunity to benefit from the market growth that will come later.
2. Trust Diversification
Investing in a diversified portfolio is even more critical when market volatility is high. We keep our portfolios diversified to help lessen the effects of market volatility. The basic idea of diversification is to spread your investments across many different areas of the market in order to reduce the risk. It usually works when things get rough because you don't have all of your money in the part of the market that is losing the most.
With your diversified investments, you are likely to still lose in a down market, but you should lose a little less. Most of the time, a diversified portfolio will come out ahead of a non-diversified portfolio after enduring the ups and downs of a market cycle. Remember, diversification works!
3. Volatility = Opportunity
You've probably heard this saying your whole life: "Buy low, sell high." That is the right mindset to have when it comes to investing, and we all know it. However, as humans, our emotions get in the way, and we convince ourselves to do the exact opposite.
Why would we ever be tempted to buy high and sell low? It is common to feel comfortable investing into something that has been going up because we assume it will continue. Again, we believe the trend will continue when the market is falling and is at a low point. As an investor, it is helpful to remember that changing our strategy based on how we feel can often be counter-productive.
Market volatility can create major opportunities to buy in at lower points. Try looking at it this way: if you find a nice coat, you'd be more likely to buy it at 10% off, right? It's the same way with investing. We want to buy at a "discount" to maximize the value we can get out of an investment. It can be hard to remember this in volatile times, which is why it is essential to have a professional who is experienced and educated in your corner to help you make sound investment
decisions.